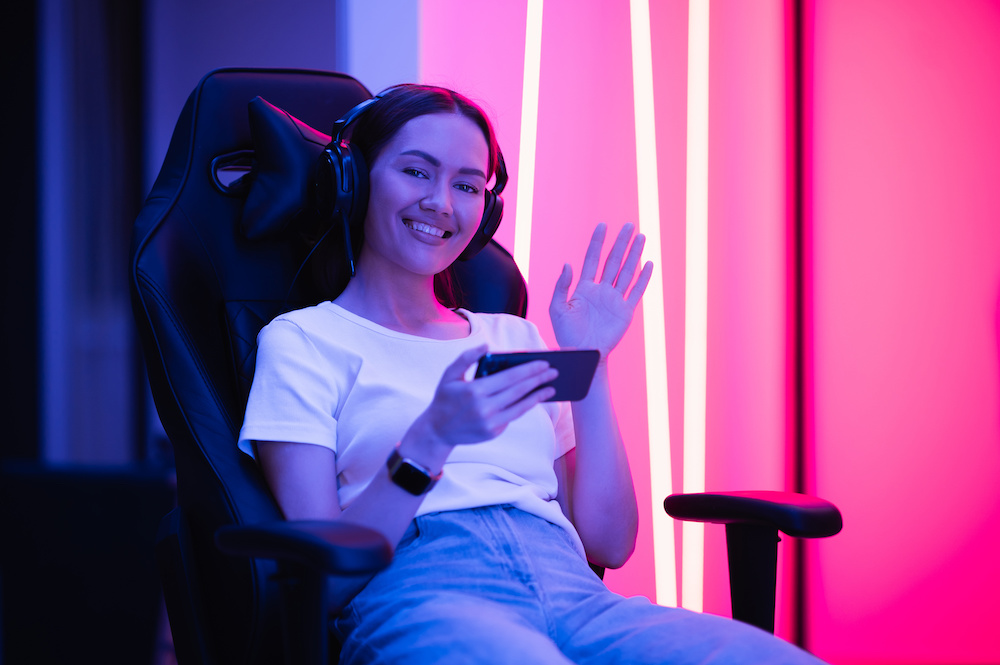 Cougar Armor Titan Gaming Chair Review
Whether you are looking for the perfect chair for your gaming setup or an upgrade to your office furniture, the Cougar Armor Titan is an ideal choice.
With this, you no longer have to choose between comfort and strength because you can get both of them in one package.
As you will find in this Cougar Armor Titan Gaming Chair review, it combines a plethora of impressive features with an aesthetically pleasing finish.
In fact, it is not just a gaming chair; it is a throne for kings.
Cougar Armor Titan Gaming Chair Review
The Cougar Armor Titan is an ultra-comfortable gaming chair built for passionate gamers.
Its solid frame provides sufficient support for gamers who weigh 160 kilograms and below.
This rugged frame is then paired with a premium leather finish to ensure you get the best of both worlds.
First released on September 20, 2018, it instantly became a favorite among gamers because of how comfortable and versatile it is.
The Cougar Armor Titan is the ultimate gamer's throne, weighing only 56 pounds and taking up 27 x 28 x 60 inches of room.
Because it delivers much more support for your body than regular office or gaming chairs, you will find that routine tasks are more enjoyable.
What's more, you won't feel any discomfort even after sitting at your gaming desk for hours.
Who Is It For?
The Cougar Armor Titan is perfect for gamers who require the best comfort, quality, and strength from their chairs.
It is the chair to buy whether you need one exclusively for gaming or one to perform other tasks, like video conferencing, admin tasks, and more.
Because it meets and exceeds the needs of a wide variety of users, even younger (or smaller) gamers will find the chair comfortable.
In comparison, older (or bigger) gamers will find that the chair is more like a throne.
The Cougar Armor Titan is perfect for professional gamers who spend long periods sitting and playing games.
It is very affordable and can be used as a part of a gaming setup, a home office, or an upgrade to your workplace furniture.
It is not the kind of gaming chair that blends in. On the contrary, its beauty makes sure that it always stands out wherever you use it.
Some would even say it looks just like a throne with its color combination of black and orange premium leather.
What's Included?
The Cougar Armor Titan will be disassembled upon delivery. You will have to spend some time assembling it after purchase.
The package contains explicit step-by-step instructions on exactly how to build it. So, you will find it easy to do, even if it is your first time doing so.
Overview of the Features
The Cougar Armor Titan is an overachiever.
It packs more features and uses a premium quality leather finish that is impossible to find on other chairs within the same price range.
It was carefully designed to cater to every single part of the body from head to toe, providing support for your head, neck, shoulders, back, and legs.
Let's talk about its features in detail to help you decide if it's the right chair for you.
Premium Breathable PVC Leather
The Cougar Armor Titan boasts a premium finish made only from the finest breathable PVC leather available.
The premium leather ensures you remain comfortable even during marathon gaming sessions.
You don't have to worry about heat or sweat build-up because of the material's breathability.
The durable leather will not rip or tear, too. Instead, it will shine and still look new even after prolonged use because it is easy to maintain.
The Cougar Armor Titan is tough and rugged.
This gaming chair's framework has a solid steel construction that can withstand a lot of weight for extended periods.
This support framework can carry up to 160kg in body weight for as long as is required.
It is advisable not to disregard ergonomics, especially when it comes to gaming.
If you're like most gamers, though, posture might be the last thing you watch out for when you're gaming for six straight hours.
For this reason, you deserve a chair that will bear your posture in mind.
One of the most striking features of the Cougar Armor Titan is that it allows you to recline an incredible 170 degrees.
The 170-degree reclining adds a ton of versatility to the mix.
You can sit comfortably or recline as far back as you want, depending on whether you are in the middle of back-to-back gaming sessions or you need to take a nap in between.
When you find that sweet spot that brings you the most comfort, you can lock it in with the help of a simple lever.
You can also tilt the Cougar Armor Titan as far as 13 degrees so that you get the maximum level of comfort.
Also, when you find that degree of tilt you like, you can lock it in with the lever's help.
Ultra-Stable Support with Five Star Base
Your throne sits on a five-star base that provides the highest levels of stability.
It is the best type of base for gaming chairs because it keeps you steady and balanced even when you become completely engrossed with your game.
It can effectively cushion any sudden movements that are well-known with immersive games.
This base ensures you get adequate support and eliminates the possibility of back pain.
What's more, it helps to maintain a good posture even during endless hours of gaming.
Piston Lift Height Adjustment
The Cougar Armor Titan comes fitted with an easily adjustable high-quality piston.
With this, you can effortlessly personalize your throne to sit at the perfect height.
This also means it will fit gamers of different heights with no hassle at all.
Class-4 Gas Lift Cylinder
A sturdy Class-4 Gas lift cylinder powers the easily adjustable lift piston.
It provides adequate power to lift you to your desired height and keep you comfortable there.
How To Get the Most Out of It
The best way to get the most out of your Cougar Armor Titan would be to spend quality time sitting in it and tweaking the levers/controls.
This is important for two salient reasons.
Firstly, the more time you spend sitting in the chair, the sooner the chair will form into the shape for your body.
The Cougar Armor Titan's foam requires a bit of time to be broken in because it is firm and is wrapped in thick premium leather.
Secondly, when you tweak the levers/controls, you will find that sweet spot that you find most comfortable.
This sweet spot will ensure you never have to suffer back pain after every gaming session.
Alternative
If you find that the Cougar Armor Titan is not for you, there's always a good chance that the perfect gaming chair is right around the corner.
As an alternative, you might want to check out the SMAX Gaming Chair.
It is also made of premium leather and provides adequate support.
It boasts a headrest, a footrest, an adjustable rolling swivel, and even a lumbar support massager.
Conclusion
Because of their popularity, you will find hundreds of options when looking for the perfect gaming chair.
Still, this Cougar Armor Titan Gaming Chair review shows just how it stands out not only in comfort and strength but also in versatility and beauty.
With all of its awesome features, we are confident that it is a choice you will always look back to and be happy you made.