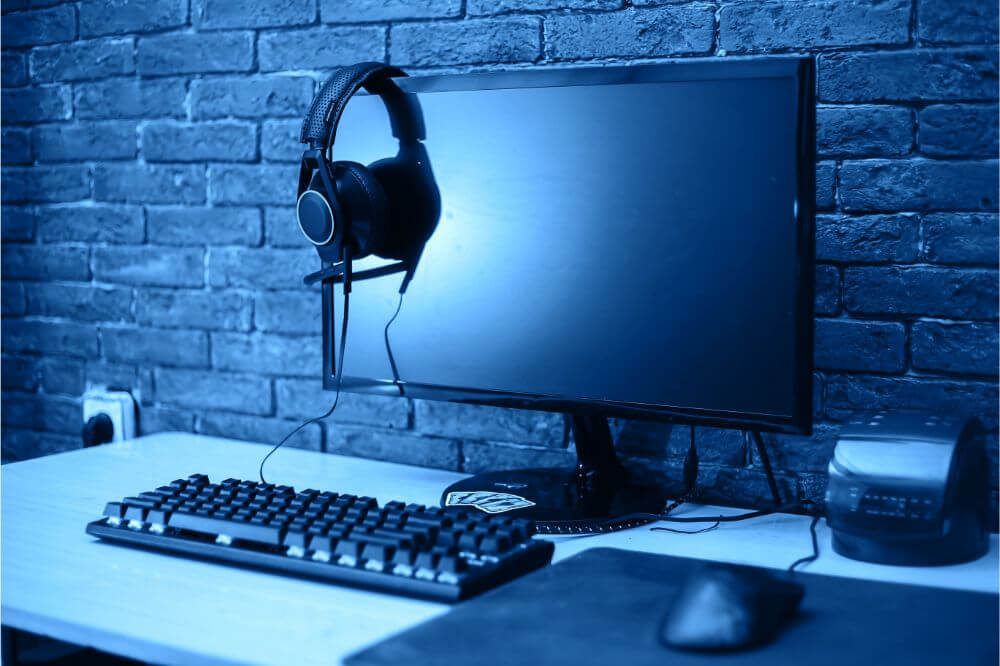 TOPSKY L-Shaped Computer Desk Review
Finding the ​best computer desk, whether for office work or gaming, can be quite a challenge.
You are most likely looking for a desk that is durable and lightweight, one that looks decent and is easy to assemble, one that comes with plenty of desk space, doesn't east up space in your room, and doesn't cost a massive amount of money either.
We want to review one such option which matches all of these criteria, the TOPSKY L-Shaped Computer Desk.
TOPSKY L-Shaped Computer Desk
The TOPSKY L-Shaped Computer Desk is a fairly durable, decent looking, and spacious computer desk, ideal for tight spaces, yet also ideal for people who need ample room for a full-scale gaming or office setup.
What is surprising is that this model does not cost more than it does, as it's actually one of the more affordable L-shaped computer desks out there at this time.
Who is this Desk for?
For one, the TOPSKY L-Shaped Computer Desk is designed for people who need a lot of desk space, but don't have much room to spare. It's a convenient L-shaped desk that can easily fit into a corner or be placed in a small room.
On that same note, seeing as this is an L-shaped desk with 3 parts, it has enough space to fit multiple monitors, keyboards, and whatever else you need.
It could be used as a full-fledged gaming desk, or as an office desk, with one side used for a computer and the other for paperwork.
What's included?
When you purchase the TOPSKY L-Shaped Computer Desk, you get a desk with a steel frame, complete with adjustable feet.
The desk surface is made of epoxy-coated MDF particle board, and comes in at 55 x 55 x 24 inches, making it quite the sizeable computer/gaming desk. Keep in mind that this model comes at a very low price, and therefore nothing else is included.
Overview of features
What we do have to say about the TOPSKY L-Shaped Computer Desk is that it's a very simple and basic desk, so there really are not too many big-time features to be discussed. First off, let's take a look at the size and shape of it.
Now, it is an L-shaped desk, something to keep in mind when looking at the dimensions of 55 x 55 inches. In other words, it's 55 inches from one side to the corner, and another 55 inches from the corner to the other side. Also, both sides of the L are around 24 inches deep.
This makes the TOPSKY L-Shaped Computer Desk rather large, and you could easily fit 4 full-size monitors on it around you. In this sense, it's actually quite a large computer or gaming desk with plenty of space for CPUs, keyboards, mice, monitors, gaming controllers, and more.
However, at the same time, due to the L-shape, it's very space efficient. You can easily fit this desk in a corner without issue, even in a small room or office.
Also, keep in mind that the desk surface is made of MDF board with an epoxy coating. This allows for a lightweight desk that is easily assembled and easily moved around. Moreover, for the low price, it's also fairly durable, although it's not the highest quality around.
Finally, the steel frame is quite strong, enough to carry up to 300 pounds, and in case you have some crooked floors, the feet are adjustable for height.
Tutorial
All you have to do is to follow the included assembly instructions, which are about as simple and straightforward as possible. It's literally impossible to not be able to assemble this right. Other than that, you just need to decide how you want your gaming setup to look like.
Pros
Very affordable
Decent quality for the price
Roomy but also space saving
Easy assembly
Looks pretty nice
Sturdy frame with adjustable feet
Cons
MDF board is not the best material around
Easily damaged desk surface
Alternative
Ok, so the TOPSKY L-Shaped Computer Desk isn't the highest quality or best-looking option around. If you want something a bit more stylish and are willing to spend a few extra dollars, something like the Z-Line Belaire Glass L-Shaped Computer Desk might be better for you.
Conclusion
Considering that the TOPSKY L-Shaped Computer Desk comes at such a low price, we really do not have any complaints about it. No, it's not the highest-quality unit around, but it is more than good enough for basic gaming needs, and it won't blow your budget.